Whitening and Bleaching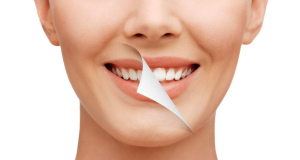 Keeping our teeth their whitest is a lot harder than it sounds. With all the coffee, wine, smoking and other foods that have the ability to stain our teeth on a daily basis, even proper maintenance sometimes leaves them a little lackluster. Teeth whitening is an excellent way to restore the natural color of your teeth or even make them whiter than your natural color if you would like.
To accomplish the whitening of your teeth, we utilize a tray whitening system. We have take home trays that are prescription grade and often give great results.
Bonding and Filling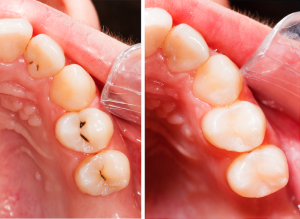 Bonding is a popular method to enhance the cosmetics of your smile. Bonding can be used to correct cracks or gaps in teeth, as a filling after a cavity has been removed, or to cover up stains or discolored teeth.
A composite resin is used on the affected tooth or teeth. It is molded and sculpted over an adhesive gel that is placed on the tooth. After the resin has been applied a light is used to harden the resin, which is then polished to give you a fresh, new smile.
Tooth colored fillings are much more beautiful than unsightly silver amalgam fillings. With the advancements in dental technology, bonding usually lasts for many years. It is a safe, affordable, and attractive solution for many dental problems.
Post-Op
After the anesthesia wears off your teeth may be sensitive. You should avoid hot and cold food or drink for the next few days. After that initial period, your treated teeth will feel as good as new. Continue your normal hygiene plan to ensure that your fillings last for a long time.
Veneers
Veneers are an excellent way to redesign and reshape your entire mouth! Veneers are a very thin ceramic shell that covers your existing tooth structure. In placing these new veneers on your teeth, you are able to fix the look of issues such as staining, cracked teeth, spaces, misaligned teeth, chipped teeth and many other cosmetics issues.